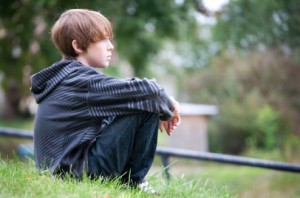 Is school making your child crazy?
"The purpose of school should be to prepare kids for the rest of their lives, but too often what kids need to be prepared for is surviving the school day itself." Susan Cain, QUIET
For the parent of a child who is being bullied, the above quote must be especially poignant…that is, if you are lucky enough to be told that they are being bullied. This blog is not about bullying but about being SHY and being ashamed of being shy.
Dr. Brene Brown tells us that shame says "I am bad."
If a child has learned to be ashamed of being shy and is cajoled or taunted to be more outgoing, this child may feel that being shy is so bad that their existence is useless.
I feel that many shy children feel invisible. They know they have the right answers, but are afraid to put their hands up and speak out loud in the classroom. They cannot get full marks on any report card because a grade is being given for "class participation". Many want to participate and when they work one-on-one they can have exciting
conversations, but in a group they freeze.
Telling this child to be something other than what they really are will not make them change. As parents and educators we have to learn how to work with the introversion so that the child can feel pride about their ability to be reflective, and introspective. We have to show them that their minds works differently and beautifully and show them how to find ways to be a part of the group, but in a way that feels safe to them.
"The truth is that many schools are designed for extroverts," says Susan Cain.
So what do we do as parents and advocates for our introverted kids?
"When encouraging shy children to speak…it helps to make the topic so compelling that they forget their inhibitions."
As parents and educators we can take sincere interests in the activities of the introverted child and use the love of those activities to encourage them to talk.
During the summer months, while kids are out if school, the time is right to begin the project of speaking up and out in the safety of one's home.
These skills are important, if only to be able to tell others to stop bullying them. Being able to speak up for ones emotional health is  skill that we must teach our children. They are the future leaders.
In the May 21st, 2012 issue of Fortune Magazine, Doug Conant, the former Campbell Soup CEO gives some great advice.
He says:
1. "Don't change who you are…people are not mind readers- you need to let them know if you are shy."
2. "Say what's on your mind…I've met so many leaders who realize that telling your colleagues something that is on your mind is so much easier than keeping it in."
3. "Know who you work with…You might just find that you have introverts embedded within your organization who are natural-born leaders."
4. "Find alone time…Introverts get more energy by having quiet time, compared with extroverts who find energy by being around people."
This advice from Mr. Conant shows that introverts in the work force have a lot to contribute, and as parents/educators of these future leaders we owe it to them to prepare them for their whole lives…a life full of other people and challenges beyond those of childhood.
I hope you take up this project, it is well worth it.
Love and light,
Indrani