This age old story gets us nowhere fast!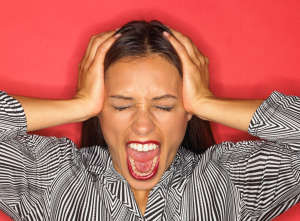 Want to hear about another story that's just like a dog trying to
catch his tail?
It goes like this:
Person A says, "You said you hated me!"
Person B says "I meant when you make fun of me. You make me feel stupid!"
Person A "If you say you hate me, you must mean it or you are stupid!"
Person B "God, if only you would just listen, but you always jump down my throat!"
Get it?
I am sure you have been here at some time or another.
This fight is not going anywhere good. Someone will get hurt…either
emotionally, physically or both.
What is this fight about?
It could be about frustration or desperation or lack of any emotion.
I know people who never speak when things are "good" so the only time
they communicate is when they are angry.
If this is you…
STOP
STOP NOW!
You are going nowhere fast.
Someone is looking to place blame and someone is looking to be rescued.
Both brains are in screech mode and what's more, both adults have left the room.
The people screaming at each other are two tantrum-throwing 5 year olds.
You need to find a way to "tap out" like wrestlers.
If this is a diagnosis of your relationship, get some help. Get some
clarity for yourself.
Go to a minister or a therapist or a VERY trusted friend.
You need a neutral person.
BTW, when you do decide to get help, remember to work on YOU!
You are the only person you can change.
Yep, that sucks, but that's a fact.
Change the face in the mirror.