Getting hot or getting cold or getting burned is a never ending game with abusers.
I love a hot shower and I realize that it is a privilege to have both water and to have it hot.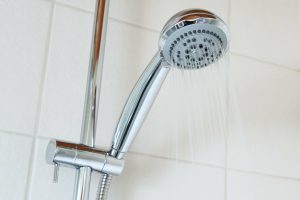 This post is not about water privilege but I will use the mechanism of the water heater to illustrate some abusive behaviors. If I take a shower about 30-40 mins after a family member I can usually get a little bit of tepid water that is still in the pipes and if I forget that this is simply left over from the last person and jump in without thinking, sooner rather than later, I will be shocked with gallons of cold water coming out of the shower head. I have to have the presence of mind to allow the water to heat up again so that all the water I need or want is at the temperature that is comfortable for me.



If I am living with an abuser and he comes home in a good mood, it's probably left over warmth from a work friend or his girlfriend and if I pretend that his " warmth" has anything g to do with me, then I am in for a big shock. I might find myself saying things like "but you were in such a great mood" what happened?
The answer will be that the warmth left over from his friend has run thru his veins and his emotional distance has reappeared. If I push and push for the "warmth" to return, he may jump from ice cold to scalding hot in seconds. Scalding hot could look like punching, screaming, cursing or worse.

When we normalize abusive behaviors and pretend that we are strong enough to fix the chronic dysfunction, it's like pretending that we don't know that after the cold water runs out, the hot water will appear and we will get burned. I do not mean to suggest that dealing with these mood swings is easy, but pretending that the mood swings are not happening and continually bending over backwards and tying ourselves up in knots trying to figure out what we did wrong, it's ignoring reality. 


We need help and advice and we must be steady enough and grounded enough to look for it. 
Love and light,
Indrani Goradia