Why should you care? Why should anyone care about Domestic Violence?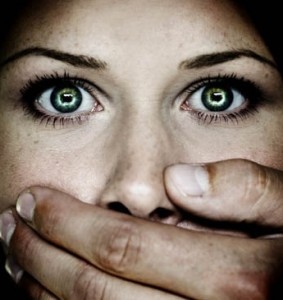 Domestic Violence is insipid. If you have never heard this term, the definition of domestic violence is the inflicting of physical injury by one family or household member on another; also : a repeated or habitual pattern of such behavior .
Domestic violence is one of the most chronically under-reported crimes. Only approximately one-quarter of all physical assaults, one-fifth of all rapes, and one-half of all stalkings perpetuated against females by intimate partners are reported to the police.…from www.ncadv.org/files/
DomesticViolenceFactSheet(National).pdf
Why would such crimes be under-reported?
Have you ever been a victim of hateful and nasty behavior?
This could be happening in high school. Perhaps a boyfriend tells you to be a certain way and if you do not, he berates you and calls you names that made you feel worthless.
He tells you that no other man could love you. He calls you a slut or other unsavory names. He makes fun of you in front of his friends.
Did you tell anyone?
Did you report him to the school authorities?
Did you call the Teen Abuse hot line 1−800−799−SAFE (7233)?
You probably did nothing.
You may not even have recognized that you were being abused. You may even have convinced yourself that it was your fault.
You may have seen your own Mother abused at home and so you feel that "true love" must look like that.
Your own Mother may be making excuses for the man in her life, and you see that her abuse is much more horrific.
So you say nothing.
After all, you do not have it "that" bad.
Abuse is insipid and it is confusing. How can a person with whom you are having intimate relations treat you so horribly? How can the person you swear you love be so mean and hateful to you?
You try so hard to please him and nothing ever works.
You feel like you are always walking on egg shells.
His rage erupts for the smallest infraction, and you are afraid to take any action unless the action is sanctioned by the abuser.
These are but a few of the reasons why Domestic Violence is under-reported.
Women are confused and brain washed into thinking that all of it is their fault.
One in every four women will experience domestic violence in her lifetime.1 An estimated 1.3 million women are victims of physical assault by an intimate partner each year.2 85% of domestic violence victims are women. Historically, females have been most often victimized by someone they knew. Females who are 20-24 years of age are at the greatest risk of nonfatal intimate partner violence. Most cases of domestic violence are never reported to the police.… from http://www.americanbar.org/groups/domestic_violence/resources/statistics.html
These facts were taken from a PDF found when I googled Domestic Violence.
I am not making this up. Below are actual numbers taken from the same article that I found on Google.
The cost of intimate partner violence exceeds $5.8 billion each year, $4.1 billion of which is for direct medical and mental health services.
Victims of intimate partner violence lost almost 8 million days of paid work because of the violence perpetrated against them by current or former husbands, boyfriends and dates. This loss is the equivalent of more than 32,000 full-time jobs and almost 5.6 million days of household productivity as a result of violence.
There are 16,800 homicides and $2.2 million (medically treated) injuries due to intimate partner violence annually, which costs $37 billion.…from http://www.americanbar.org/groups/domestic_violence/resources/statistics.html
If you are not being abused, there is a VERY GOOD CHANCE that you know someone who is being abused.
Please keep your eyes and ears open. Please encourage those suffering to seek counsel and support. There are MANY support centers around the country and world. If you are the one suffering, please reach out here and I will direct you to some help in your area.
You can send an e mail to
info@indranislight.org with the subject line… A HEADS UP.
You can use a computer at the library or at a friend's home.
This is NOT your fault. You have done NOTHING wrong.
You deserve to be loved and respected.
Please reach out either for your own self or for someone else.
My personal mantra is ONE ABUSED WOMAN IS ONE TOO MANY! Please help me in this endeavor to eradicate DV from the face of the earth. WE can do it if we band together.
Love and Light
Indrani