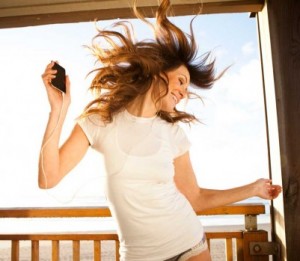 I had seen her many times during the past few months. She is small and cute and always smiling.
For some reason, she always hugged me as soon as she saw me and we exchanged pleasantries.
When she danced in Zumba her hair flew, her hips spoke volumes and her arms were as expressive as the rest of the Latin lovelies in the class. She used her hair as another appendage and her golden locks flew every which way.
I always admired her ability to move fluidly and effortlessly, as I stomped about and pretended to be effortless also.
A few days ago, she lingered a little longer and I asked what she did when she was not in Zumba. She said she had two little ones, ages 2 and 5 and she takes care of them. I was surprised since she seemed to be 16 years old!
We talked a few more minutes and she asked, "You work in shelters?"
I replied, "Yes, I do."
Without erasing her smile she said, "I was in a shelter in 2011."
I am not easily surprised and I usually am not in "work" mode when at Zumba.
I paused and said, "The same man or another man?"
She said, "The same man."
She continued, "He is not so bad these days."
Then she said, "That is why I dance, to forget."
She walked away with a sweet "Bye."
I looked at her as she left, wanting to run to her and say I will always be here for you.
I could not, she did not ask me for my help.
I took comfort in knowing that she felt comfortable enough to speak her truth and that she has found a way to forget and deal with her pain.
Cardio for her heart…Zumba now holds a whole new meaning for me.
Love and Light,
Indrani