The WHO (World Health Organization) is bringing to light a truth many of us may be familiar with: work-related stress can bring on burnout. The new definition defines burnout as a "syndrome" related to "chronic workplace stress that has not been successfully managed". Currently it is not considered a medical condition but an "occupational phenomenon".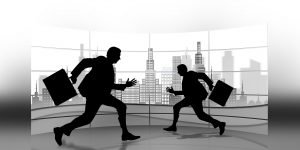 According to the World Health Organization, burnout results in the following:
1) "Feelings of energy depletion or exhaustion"
2) "Increased mental distance from one's job, or feelings of negativism or cynicism related to one's job"
3) "Reduced professional efficacy"
Burnout was also previously included in an older version of WHO's disease handbook, but with less detailed components. The current updated definition brings more light and nuance to a situation those in a variety of fields face. The new definition also brings more legitimacy and a step towards bringing greater access to help and support.
The new definition also requires mental health professionals to rule out anxiety, mood disorders, and other stress-related conditions. This distinction and specificity could lead to more targeted research and resources for both treatment and prevention of the condition. WHO plans to begin the development of evidence-based guidelines on mental well-being for the workplace.
The Indrani's Light Team is excited to see how this new definition, through awareness, research, diagnosis, and support program development impacts the lives of domestic violence advocates. For more resources to combat work-related stress and burnout, check out ILF's advocate resource page.