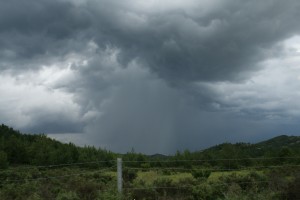 This year in Houston, we have a very bad drought. I read that in East Texas, they have been in drought for 3 years. I am saddened for the animals and the trees. People can always seem to find water.
What would happen if it was just the opposite? What if it rained NON STOP for 3 years? What if it rained NON STOP for months on end? It would be called Monsoon. Many parts of the world manage to get through their yearly Monsoon, but not without loss and heart ache. Houses get swept away, human and animal lives are lost, and a host of other tragedies occur.
What happens when life sends you a FLOOD of a different kind? Emotional floods. Floods that sweep through your heart and up end all that you held sound and solid?
Maybe that looks like a loved one passing at the same time that you lose your job. Or maybe it looks like the youngest child leaving for college and your spouse declares that they want a divorce? Or maybe it looks like you are in the hospital awaiting surgery and then the spouse walks in asking for a divorce? It has happened!
When these waves of emotion begin to crash all around you, do not try to swim… just float. DO NOTHING! This too will pass. It always does, it really always does.
Ask instead these questions:
1. What do you know for sure?
2. What can you be grateful for in this moment?
3. Who can you call to share/weep/sigh/scream to?
4. How can you REST inside of the turmoil and wait for the lessons?
5. DO NOTHING.
If you still have some time to read a great poem about emotional flooding… search for THE GUEST HOUSE BY RUMI.
Love and Light and Resting
Indrani