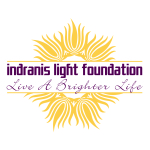 You can listen to the original teaching at the 80 minute mark of the Class 2 recording. You can download the audio from iTunes here or from the ILF website here.
Have you delivered you first "Yes! No. Yes?" to someone? If so, congratulations! Did they accept your NO?
If they didn't, it is time to move on to Plan B.
Plan B is a second, or back up plan that addresses your core interest and supports your original Yes! that is not dependent on the other person being involved. Plan B is not retaliation, not anger, and not a threat, Plan B is what you are going to do ANYWAYS when the other person doesn't accept your no.
If you are clear on your Plan B, and ready to move on regardless of the other person accepting your NO, no one can stop you. Your Plan B allows you to stay true to your values and what you need without depending on the other person.
Before you make your next "Yes! No. Yes?" statement to someone in your life, make sure you have developed a Plan B that you can follow through with regardless of the response you get to your NO.
Writing down your Plan B can help make it more concrete, share your Plan B with the community in the comments below…