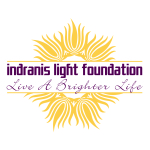 You can listen to the original teaching at the 31 minute mark of the Class 2 recording. You can download the audio from iTunes here or from the ILF website here.
Did discovering your "Yes" in the last Brighter Life Bit help you say NO?
If you still had trouble delivering your NO, we have some trouble shooting steps to help. If you have identified your "Yes" but are still struggling to say no ask yourself these questions:
What do I value, and want to protect, that is important enough to say NO to this request?
If I don't say NO, what am I teaching/modeling to others and what effect is that having on them?
Why is the other person and their request more important than what I value?
What if I am just as important as other people?
After answering these questions revisit your "Yes" and see if it is now strong enough to support the NO you need to deliver in your situation.