Us stay-at-home moms often feel we work a payless job.
Last Friday at about 5:30pm as my 6 year old and 3 year old were working on painting and drawing I was reading some of my Facebook friends' posts about it being payday Friday and I was enviously thinking "I remember when…"
Then out of the blue my 3 year old presents me with this: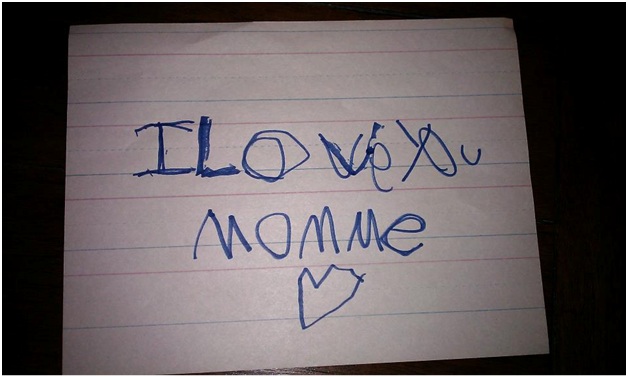 THIS is my paycheck. Unfortunately, I can't buy a new pair of shoes with it… but it's priceless!