Welcome to a new Monday blog on IndranisLight.org! This blog will be written for Moms by Moms. As always, we would love to hear what you think. Enjoy!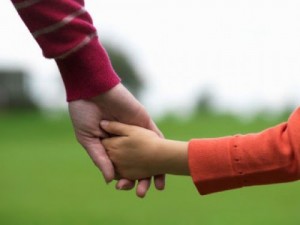 The fabulous Ms. Oprah writes an article in the back of each O Magazine titled What I Know For Sure. This reminds me of when I was younger and was given a task, I used to drive my parents crazy with this rant of "I don't know what this assignment is!", "I don't know where my pencil is!", and "I don't know what page to read!" and my dad would respond "what DO you know?" Not in an ugly way, but in a way to remind me to calm down and take the task one step at a time.
Fast forward to this week…my 5-year-old started Kindergarten and we were BOTH nervous. In my head were the same rants "I don't know this new routine!", "I don't know if he is going to be comfortable in his new school!", "I don't know if I should send a drink with lunch or if he can buy it!" and the list goes on…
So with my dad's voice always in my head I ask myself "what DO I know?" What I know is this: my love for my boys is unshakeable; my love for myself is a confident one. I know I have figured out many more difficult and complex issues than this one, and I DO know that we will figure this out together along the way. Will it be easy? Of course not. But nobody said parenting is easy.
So I tied my sneakers and then I tied my son's and we walked hand-in-hand into this new adventure.