There's no question that you're making a difference in the world as a advocate or shelter worker. But when it comes to the day-to-day grind, most advocates find themselves either worn out or headed there. A daily self-care routine can bolster you through the difficult days and sustain you so you're able to make your long-term goals happen.
With a strong self-care routine, you'll not only be able to support survivors, but also remain safe, healthy, and happy. This trickles down to safe, healthy and happy friend and family relationships as well. Let's talk about how to get to a healthy self-care routine.
What is self-care?
The Oxford Dictionary defines self-care as follows:
Self-care [self–kair], NOUN. The practice of taking action to preserve or improve one's own health; The practice of taking an active role in protecting one's own well-being and happiness, in particular during periods of stress.
This definition extends the cliché self-care vision of bubble baths, candles, and massages to a countless array of options. A self-care routine looks different for every single person. Why? Because self-care involves what youneed to preserve your own health. Consider the following self-care routines:
Practice Gratitude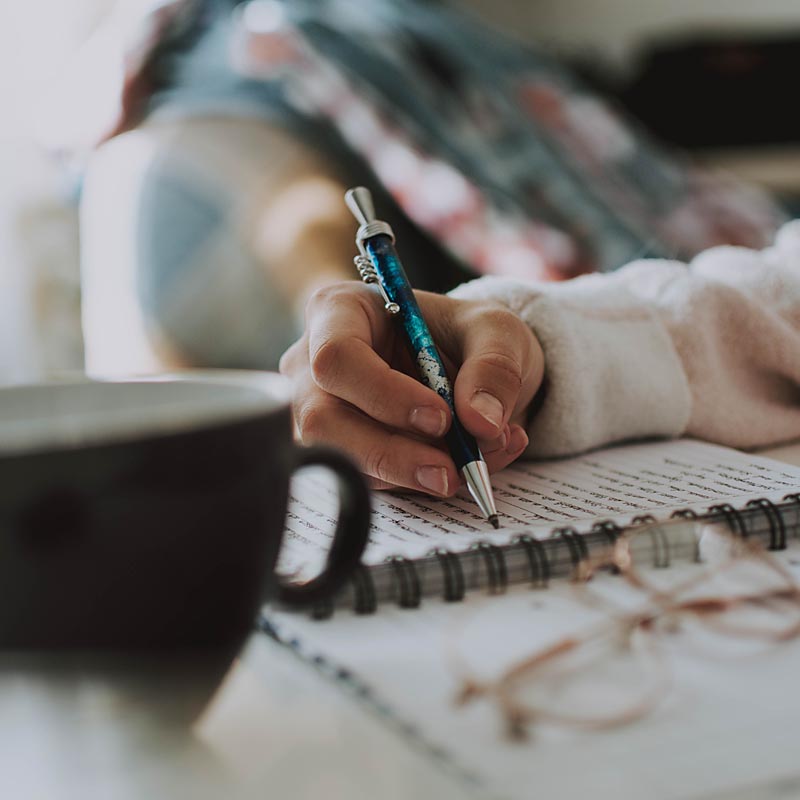 Taking time to daily note the things in life that you're grateful for can lead to an invaluable legacy. (It's more than just thanks!) Life gets busy and it may feel like it's not worth it. The house is a mess, the laundry is waiting, and dinner needs to be made. But what if you did it anyway? What if you showed up, took 5 minutes, and learn to be habitually be grateful for the ordinary, seemingly inconsequential moments? This five minutes a day can be life-changing! You can even keep it all in a gratitude journal. Indrani shares her own process here.
Communicate Your Needs
Clear boundaries can be a form of self-care. Even if you aren't fully clear on what healthy boundaries look like for you, have courage to start somewhere. For some, this first step may be learning that you have permission to take up space in the world. The next step in boundaries may be to learn to be clear about the way you view things. When we don't communicate these viewpoints, the uncomfortable things often get stuck inside until they blow up. Consider that remaining quiet in difficult situations often isn't respectful to your own values, your belief system, or your physical needs. Be in tune with how you feel when a boundary is crossed, and know that this ongoing stress can have many detrimental effects.
When it comes to boundaries, you can only control and change yourself in these situations, so focus on steps that you are in control of, no trying to change the other person in order to improve the situation. For more information on communicating boundaries, check out our free Live a Brighter Life course!
Expand Something You Love
Self-care doesn't have to be about starting something new. It may be strengthening what you're enjoying or already good at. Identify something you already love and making more space for it. Put more energy into it and make it stronger. Make an effort on the things that are already rooted and shore it up a little. This is the key to sustainability. Find the thing that works and do more of it.
Find Ways to Connect with Others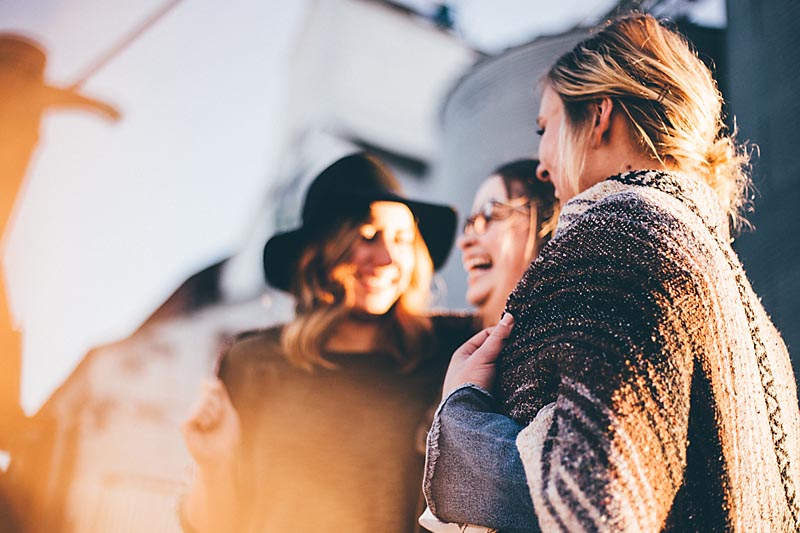 When you're tired and feel like you're barely keeping up with life in general, making time for friends and family may seem impossible. We're built for community — relationships are what bolster us and keep us going. Even introverts need connection. (These moments will most likely look different than an extrovert's time, but they're still vital for a healthy you.) Consider some creative ways you can connect:
Find a group who is excited about something you love. From board games to cycling, there's a community group for everyone. Meet regularly with them!
Try a weekly online meetup where you can talk face-to-face with others.
These relationships can increase your energy and are helpful for your state of mind and other relationship in your life. Self-care doesn't have to be just about ourselves and doing things on our own. It can include others, too!
Hold Space for Your Personal Life
It's easy to take work home with you. Often, we vent about work problems to those we love. While it's great (and important!) to have a safe space, limit this time. Hold boundaries around your time together with loved ones so it can be a positive experience for everyone. It's also important to have a conversation about what personal time looks like for each person in the relationship. For example, reading side-by-side may be viewed as together time for some, but personal time for others. These two areas may be defined very differently than what you might expect.
Take Small Steps Towards a Bigger Goal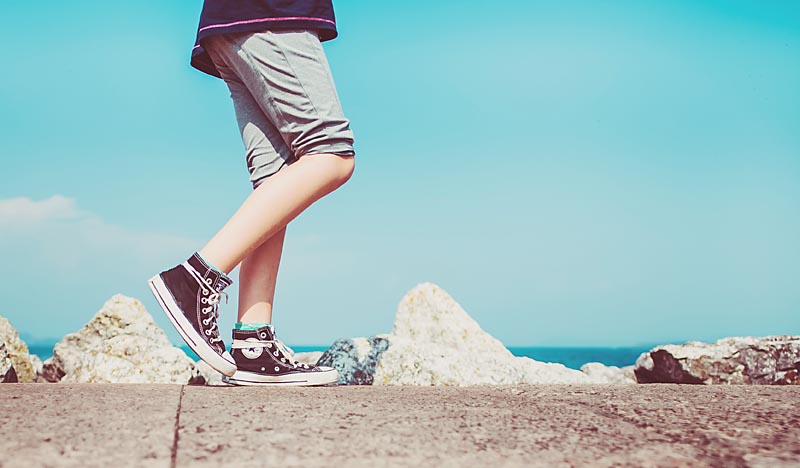 If you want to run in a marathon next year, start the journey today. Tell everyone about your goal so you're accountable to them as well as yourself. Reframe how you think about your daily or weekly activities so you're reminding yourself of that these activities are part of that goal. For example, you're not working out at the gym, you're training for a marathon. This simple switch can help keep you motivated and on track!
Meditate
Whatever meditation means to you, pursue it. It may be quiet time to be within yourself. Perhaps it's prayer time. Yoga can be an exercise of meditation. If you're just learning about meditation, discover 4 ways meditation can help you stay balanced. If you don't know where to start, meditate with Indrani:
Whatever form of self-care you choose, start simply.
Choose one thing and do it consistently. If you miss a day, forgive yourself. Get back in and start doing it again without self-condemnation. Remember, you're doing the best you can for yourself, and it only takes one small step to get started.
For more examples of self-care practices, listen to these two Caring for the Caregivers podcasts: