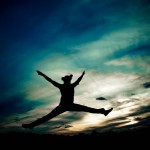 L – Let go of what others expect of you.  Make your own rules.  Take your power without permission.
E – Engage with the messages from your body… Easy as 123.
1- accept that your body has wisdom.
2- allow your behaviors to first do no harm to your own self.
3- believe that joy and happiness are your birth rights.
A – Allow yourself to feel the discomfort of Fear Regret Hurt Guilt.  Feel these and other emotions deeply and freely without judging yourself.  New life comes from birthing pain… Allow the pain so your new life can be birthed.  What new thing will be birthed in you today.
D – Decide to chart your own course.  Find and follow your purpose.  We all have a divine purpose and you KNOW what it is.  Sit in silence each day for about 10 minutes and allow the whisperings of your purpose to surface.  It wants to, but the noise of your everyday life keeps it silent.