This line is borrowed from a very popular Simon and Garfunkel song.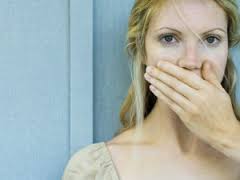 It starts off with, "Hello darkness my old friend, I've come to talk to you again…"
This is the song of abuse.
Abuse is cyclical. Life is "good" and then there is an event, some supposed affront….then comes the violence, whether physical, verbal or both.
The cycle can be tracked. You can plot it on a calendar, just like a woman's cycle.
The span of time between events can vary, but the "affront" will always be followed by violence. The abuser will always have VERY good reasons, why they were left without recourse, but to strike out.
It will be words like, "Look what you made me do." Or "You always do this and I have no choice."
One of the saddest and most telling stories I recently heard while in India was about a woman who had been set on fire by her husband. While in the rickshaw going to the hospital, the man fell at her feet crying that he was sorry but it was her fault for whatever she had done. He begged her not to tell the police that he had done it.
Guess what?
She lied to the hospital and to the police and she said it was an accident. She took the entire brunt of the incident, the physical torture, the emotional torture and the blame. She thought that he would "love" her more, since she showed how strong she was.
What she did not realize was that he cannot love.
If he was capable of love he would never have burned her.
He was only concerned with NOT being caught and put in jail.
This story is gruesome, and it is sad and you may be tempted to say "ah, my story is nothing like this."
Be careful of dismissing this too quickly, as it holds many lessons for us.
It tells us to be aware of the cycles.
It tells us to have faith and courage in OUR TRUTH.
It tells us to be strong in our convictions.
Most of all, it tells us to allow the authorities to do their jobs.
What secrets are you holding?
What wrongs are you accepting blame for that were not your fault?
Who are you letting off the hook by making YET another excuse for their poor behavior?
Silence like a cancer grows.
Remove the cancers.
Speak up.
Speak out.
Speak.
Love and light,
Indrani