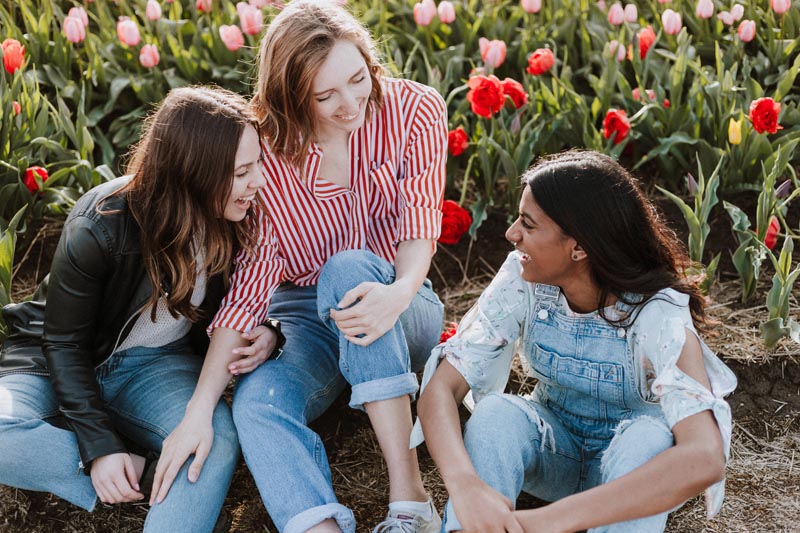 "Nothing is so strong as gentleness, and nothing is so gentle as true strength." St. Francis De Sales
When we think of a gentle person, we envision someone who is kind, amiable, and without rudeness.
A gentle person makes no abrupt movements or declarations. He or she is courteous, polite, and soothing to be around. There is no need to be hurried, to be harsh, or to act with violence. A gentle person exudes a quiet confidence. This is a confidence borne from being okay with the world and with what comes your way. It is derived from a calm, quiet mind. The ability to handle those things denotes an inner strength that is often overlooked. This gentle confidence is also evidence that there is a firm awareness of what is right and what is not.
We are gentle with our children — we nurture, educate, and come alongside them with compassion and empathy if they scrape a knee. Yet this gentleness will stand strong in the face of anyone who tries to hurt our children. We have a confidence that standing for them is the right thing to do, and something that we must do. It is born of love, but also conviction that protecting children is worth the effort.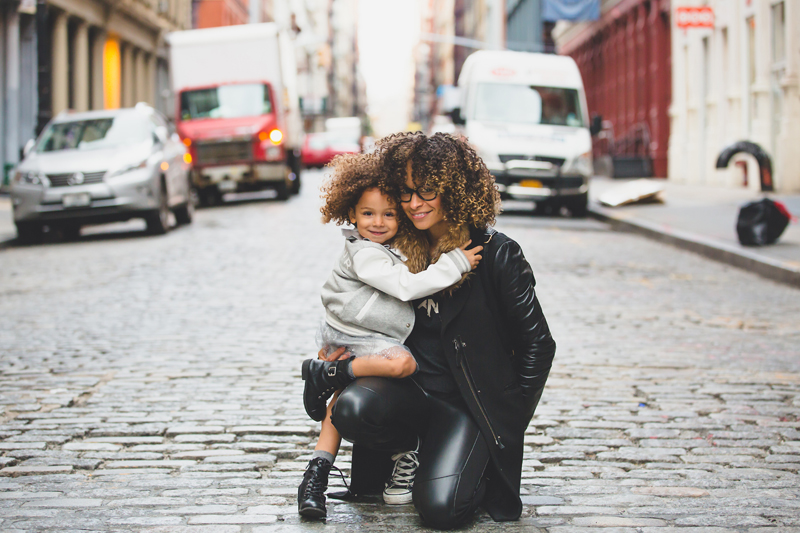 Model Gentle Strength
St. Francis De Sales said, "Nothing is so strong as gentleness, and nothing is so gentle as true strength." For years, he went about the countryside trying to bring people back to the church. These same people slammed doors in his face and threw rocks at his body. Yet his conviction led him to continually reach out. Eventually, he went to the children. It was his kindness and gentleness with the children that won over the parents and opened the doors of communication. But it was also his persistence in pursuing his beliefs. Wherever we stand on faith, we probably all agree that this quiet man who cared for children was a strong, dedicated man.
Establish Boundaries
Gentleness can be our greatest strength when we are aware of our boundaries and are willing to enforce them. There is safety in knowing where the edges of our boundaries rest. When we're able to stay within these boundaries, we are gifted with a sense of safety and peace as a result. This boundary enforcement can be gentle while still being firm.
Where should we create boundaries? Boundaries exist in all areas of life. Consider the following general categories:
Physical
Mental
Emotional
Social
Spiritual
Professional
Fun
If we find we're overwhelmed in any of these areas, there's a good chance it's because of a boundary issue. True strength is being able to gently remind ourselves of our own worth, our own needs, and the knowledge that when we honor these things about ourselves, we'll be able to bring our very best selves to the world. Boundaries might mean taking 10 minutes when we get home from work to sit quietly and write in a gratitude journal. It might mean taking a walk every evening after dinner. It might mean setting time aside to put together a puzzle or practice yoga.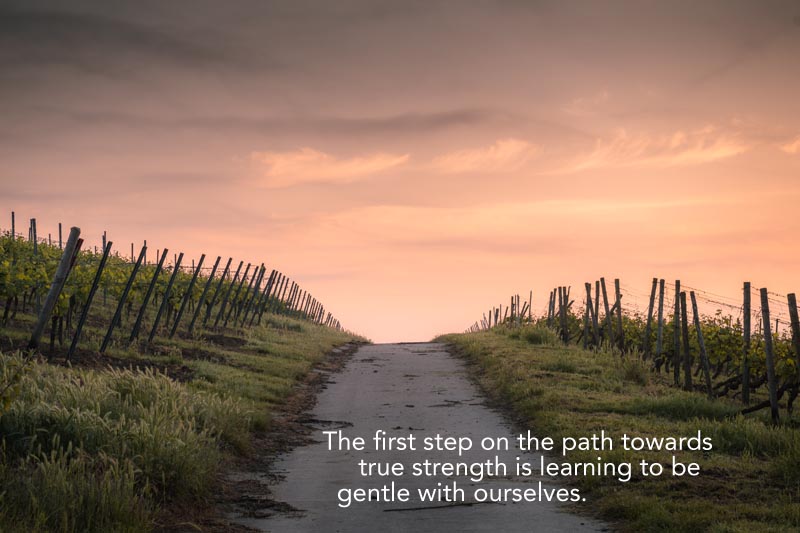 The first step on the path towards true strength is learning to be gentle with ourselves. Complimenting ourselves our own best attributes. Honoring our bodies. Creating a safe space for ourselves. And making room for joy. This is the path that leads to gentle strength.