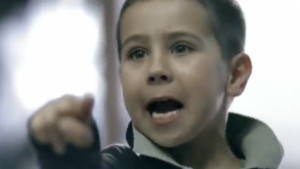 I love having conversations with professionals in different fields of study. One such exchange was with a few chemical engineers, who were explaining to me about chemicals that are heat sensitive or heat stable.
This definition of chemical stability comes from Wikipedia: Chemical stability when used in the technical sense in chemistry, means thermodynamic stability of a chemical system.[1]
Thermodynamic stability occurs when a system is in its lowest energy state, or chemical equilibrium with its environment. This may be a dynamic equilibrium, where individual atoms or molecules change form, but their overall number in a particular form is conserved. This type of chemical thermodynamic equilibrium will persist indefinitely unless the system is changed. Chemical systems might include changes in the phase of matter or a set of chemical reactions.
The instances of abusers going completely crazy  and killing the individuals that they are blaming for the fury makes me think of chemicals that are NOT stable.
Abusers are NOT stable people. We never know when they will fly off in a rage, and decide that they must take drastic action and kill and maim people.
I am not an expert on what happens inside the body when people are in rage.
I am willing to guess that they feel like they MUST react and must react fast. They may feel like the other people are "winning" but if asked they probably cannot even verbalize what the game is that the other is winning!
How can we encourage abusers to learn to be heat stable?
How can we teach them that THEY are the only ones in control of their own behaviors?
How can we empower abusers who have not had any training in self management to be able to manage themselves?
We must start with YOUNG people. We must start in schools. We MUST at least START.
Here at Indranis Light, we have started. We have FREE classes.
Here is the link: http://www.liveabrighterlife.eventbrite.com/
Send the link to someone who is suffering from abuse.
Send the link to the young people in your life.
Send the link to women whom you suspect  are suffering and oppressed.
Do SOMETHING that will cost you nothing. Send the link.
If you are afraid that your friend may never again speak to you, take the chance anyway.
Take the chance. Do something. Send the link.
Here is the link again.
http://www.liveabrighterlife.eventbrite.com/
We are on iTunes. We are FREE on iTunes.
Please do something.

Love and light,
Indrani