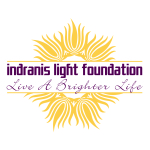 You can listen to the original teaching at 93 minutes and 00 seconds of the Class 1 recording. You can download the audio from iTunes here or from the ILF website here.
A quick exercise and an "in the moment" tool for you today as we wrap up your work with the very first class in the Live a Brighter Life curriculum.
The Exercise
Find a piece of paper and drawing tools.
Draw yourself (stick figures allowed)
Draw a box around yourself.
Write your boundaries around the outside of the square. These are the boundaries people cannot cross with you.
Post this picture somewhere you can see it, or put it in your wallet, purse, or pocket.
When you find a boundary is being crossed remember to look at your picture as a reminder of your important personal boundaries, and that you will not let people cross them.
The Tool
Next time you experience someone breaking a boundary try this:
Press down on the ground with your feet and push yourself a bit taller.
Breathe into your feet.
Take three breaths before you respond and enforce your boundary
And, that wraps up Class One! See you soon for LABL Class #2: Saying "No" – Say "Yes" to a New Way