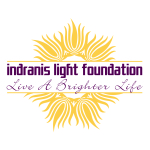 You can listen to the original teaching at 21 minutes and 00 seconds of the Class 1 recording. You can download the audio from iTunes here, or from the ILF website here.
A great place to start when defining and building your personal boundaries is to look at the unhealthy personal boundaries you may have in your life. Things like:
Going against a personal value or right in order to please others
Giving as much as you can for the sake of giving
Letting others define you
Here is a great exercise to use to help you identify the boundaries you need to start working on:
List the ten people in your life that annoy you the most and explore the boundary that is being broken in each situation. Write that boundary down and post it in the comments below.