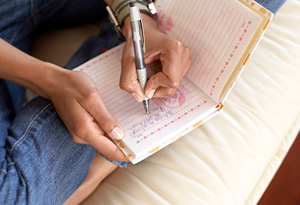 I am writing this blog on the heels of just having left London.
I had been invited to speak at a United Way Roundtable conference.
My topic as noted in the agenda was: The Empowerment of Women and Girls
HOW does this happen to a woman who was abused as a child and young adult AND who comes from a devolving country which back then was called "third world?"
The answer is both simple and complicated.
The simple answer is "one tentative step at a time."
The complicated answer is "it does not simply happen, it must be dreamed and planned and worked on and you must never take no for an answer."
Then, of course, you will be intrigued and we will have a deeper conversation.
Every SINGLE time I accept and complete assignments such as this, I pinch myself to see if it's really real!
Then I write lists of things that I am grateful for about the event.
I even remember to be grateful that I am grateful.
This event in London made me feel grateful for phases of my life that one usually forgets.
I remember the early abuse because it shows my unique qualification for speaking to an audience eager to more fully comprehend violence against women and girls.
I remember to thank my family for supporting my vision and mission.
This time, however, the post comments made me remember the graduate school years.The two years inside of my now 61 years that I usually gloss over.
"How," asked one very accomplished Russian businessman, "did you get the audience to totally focus on you? On your words? How did you make us hang on your every word for 20 minutes? How did you make us laugh even as you are talking about violence and telling us firsthand horrific stories? Are you a professor? Can you teach me to speak like this?"
I smiled and told him that I used to teach speech a long time ago.
I had even forgotten that I used to teach speech.
I then realized that I had subconsciously brought all my talents to bear on those 20 minutes.
I spoke to that International audience (French and Russian and Spanish and Mexican and Bulgarian and Korean and Canadian and American and British and Irish) of CEOs and COOs and CMOs and Bankers and Managing Directors as if they were the last audience in the World!
I spoke to their hearts first, with a complying story, then their heads with relevant data and I closed with another compelling story.
I used my notes as a guide not as a script. I tried to remember to make eye contact with as many as I could engage and as I left the stage I continued to make eye contact because I was not done until the next speaker was introduced.
How you do anything is really how you do everything.
What care will you take with your next "small step" so you will be especially ready for a "bigger step?"
I always remind myself that there are no final steps, only another step along the path.
I will take this opportunity to remind you to use all your opportunities to hone your skill sets for the next slew of opportunities.
Then, when you ACE your challenge, you will be sure that it was all your hard work at all those unseen moments.
Go forth and conquer your challenges.
Love and light,
Indrani