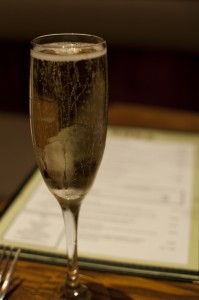 It was just yesterday that I was preparing to give birth, or so it seems. In reality, it was 21 years ago. How is it that my brain can hold so many memories of a sweet baby girl?
First yawns
First giggles
First squeals of joy when she saw me
First tiny fists grasping my little finger
First attempts at nursing her
and the list goes on…
Then before I can understand what my brain is doing my mind goes to
First tea party
First swim suit
First sleep over
First day of kindergarten
First… oh so many firsts.
This thing that I am afflicted with is commonly known as Mother's Love. I am blessed with the capacity to LOVE. She makes it EASY! My children have shown me how elastic and courageous and resilient my love can be. I can rise to any occasion where LOVE is required. I am at my very best when I choose to paint all of my challenges with love. My gift to this brand new 21-year-old is this (and I offer it to you if you need to hear it).
LOVE WELL. LOVE OFTEN. LOVE WITHOUT CONDITION.
BRING YOUR TALENTS TO ALL OF YOUR CHALLENGES, DO NOT LET A SINGLE TALENT GO UNEXPLORED.
KNOW THAT YOU WILL ALWAYS HAVE A PLACE TO CALL HOME, EVEN IF I LIVE IN A CARDBOARD BOX UNDER A BRIDGE.
USE YOUR HEART AS OFTEN AS YOU USE THAT PRETTY HEAD OF YOURS.
BE PATIENT WITH YOURSELF, THE WORLD WILL BE HARSH ENOUGH, SO PRACTICE KINDNESS TO YOU.
KNOW THAT YOU ARE GOOD ENOUGH.
KNOW THAT YOU ARE GOOD ENOUGH.
KNOW THAT YOU ARE GOOD ENOUGH.
May you be well. May you be peaceful and at ease. May you be free from suffering. May you be happy.
Love to you, my bright eyed child. You have made me a better Human Being. I am eternally grateful.