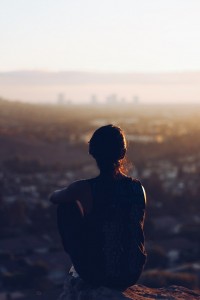 I am very fortunate to belong to a community of practitioners called the Daring Way™.
I got here the hard way, by doing the classes from Dr. Brene Brown and taking tests and following their rules and guidelines.
It was a lot of work and I loved every step of the way.
I was very happy to participate in a research survey that the community sent out a while ago and decided that I should do my part to further along the research that is the foundation of her amazing books and teachings.
So I logged in a began.
It was long, I was getting a little tired of it and considered not finishing but then something about the answers that I was giving really hit me hard.
A lot of the questions were about my feelings of worth and whether I felt my life was going anywhere and also, did I frequently compare myself to others?
Half way through the survey it occurred to me that my answers to statements like "I do not like myself" or like "when I think of my accomplishments I feel I have done less than others" ( I did not pull these from the survey, they simply reflect the sentiments from the survey), I found myself answering almost never.
What did this mean?
Simply put, it means this:
I liked myself.
I feel accomplished by any ones standards.
This occurred to me about half way through the survey THEN I was pumped to complete it.
I even told myself to BE HONEST, that Brene wanted honesty so I reread the stuff I had answered and carefully answered the rest…
And what do you know?!
I actually like myself and I actually feel good about what I am doing and feel good about being able to laugh at my mistakes and do not allow others to determine what I think of myself.
This is NOT at all reflective of how I felt just 10 years ago.
As recently as 2005, I was still comparing myself to others, beating myself up for not being up to par or not as good as almost everyone else in the my world. I was not a good enough coach, or writer, or business person, or mother or, or or. The list went one forever.
Also I was always catastrophizing. If one thing went wrong, it meant everything else was going to go wrong. If someone disappointed me, it meant I would be doomed to a lifetime of disappointments.
It was quite exhausting to live this way. I knew no way out.
I put on a great show of being outwardly confident but I was always on the look out for evidence that I was not good enough.
The evidence always came.
It came in the form of people's words about my life choices (I was a bad mom because I was pursuing a new dream) or in the form of a societal or cultural message
(You are traveling too much. Who takes care of your home? One family member even asked who cooked food for my husband.)
The evidence was ALL around me.
I had to really close my ears and eyes to all the messages I was hearing. All the nay saying that was trying to get into my psyche.
I even had to listen to close friends and family tell me how silly and unrealistic my dream of doing something about ending violence in the world was.
After all, I did not have a degree in psychology, or any experience in the real world. I never worked at a not-for-profit nor had I had a job in the last 25 years!
Yes, they were lined up to tell me the way I was living was not acceptable to them, not at all.
I had to be deaf and blind to those voices all around me and to try to tune into the voices within my own heart.
The inner KNOWINGS that I wanted to do more, be more than a housewife (I had done that for 20 years) and I wanted to create change in my world.
I saw that survey as a way to go back into my past and to tell the younger me that she would be fine!
I gave her examples of the questions that would have brought her to tears just a few years before, those same questions that now brought a huge smile to her face, warmth to her heart and ONE single sweet tear to her eye.
The tear of clarity.
The tear that acted like a magnifying glass through which she saw herself in all of the accomplishments and all the experiences and all the loving people surrounding her.
I sent my younger self blessings and thanks for not ever giving up and always finding ways to burn off the fog of unworthiness and shame.
Thank you Dr. Brene Brown. You may still be collecting your data, but you have already shown me my results.
Daring greatly, rising strong and thanking you,
Indrani
A grateful student.