Join Us For the Live a Brighter Life Night Classes This Fall – For Free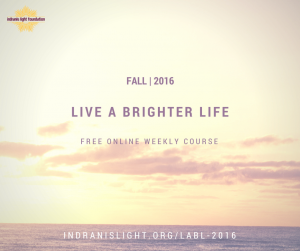 For the first time ever, we will be teaching the Live a Brighter Life curriculum in the evening so that more people can attend after work, cooking dinner, getting the kids ready for bed. Classes will be taught from 6-730pm Pacific Time starting Thursday October 27th.
(We realize this time will be quite late for our East Coast community members, hopefully you can still make it live)
If you join us for this free 6-Class series you will learn the tools you need to change your life by:
setting boundaries that will protect you and help create healthy relationships
delivering a "Positive No" that will open up your time and energy so you can say "Yes" to what is important
building resilience to feeling shame in your life
ending the habit of putting everyone else first, and taking care of yourself
creating a more positive and meaningful day, every day
and so much more
(Completing this 6-Class series is also the first step in becoming a Live a Brighter Life Trainer. If you are looking for a way to make an impact with your volunteer work, we would love to add you to our growing list of trainers!)
You can share your email address and name in the form below to receive all of the class information and officially join us for the Free Live a Brighter Life Classes
You will also receive all the latest news from Team ILF.