What happens when a family is in turmoil from domestic violence and a natural disaster hits?
(Photo credit: KPCC Radio 89.3)
An increase in violence
In circumstances like these I have not seen any agencies speak up about the increased violence that is likely to happen.  If victims do not seek help before a disaster, there is even less help available during, or after a disaster.  The stresses on the victims become more acute and the rage and lack of control of the abuser can skyrocket.
Violence affects one in three women globally and stress can increase the levels and the frequency of domestic violence.
More time at home = More violence
Let's think about it logically.  If an abuser has a job and is out of the home 8 to 10 hours a day, there is a chance that the other household members get a reprieve from screaming, name calling and physical violence.  The children may have a few hours after school to feel a little "freer," and may be able to even forget their circumstances for awhile.  Intuitively the kids know when the abuser is most likely to be home.  They have an internal clock that turns on when "stuff" is about to happen.  The parent at home is likely to give verbal cues such as, "Be quiet, you know your father/ mother does not like noise."
The children may begin to curtail their childish ways and begin to try to behave in more acceptable ways.  It really does not matter what they do as the abuser does not need any reason to explode.  The abuser is the explosive and is watching and waiting for any reason to allow the explosion to burst.
If this happens when the abuser is only home for a few hours, imagine what happens when the abuser is home for days on end.  Days on end with NO water or electricity, or distractions, and a house of scared children and an equally scared spouse will raise the levels of abuse in significant ways.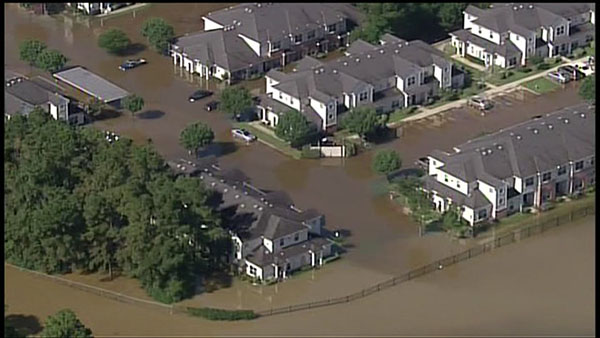 (Photo taken by unknown publisher)
How can communities help these families?
We can be vigilant for behaviors that are disturbing in the youngest and most vulnerable.
We can be vigilant for outward signs of physical abuse.  We can be brave enough to alert the authorities if we see or feel that things are amiss.
We can live by the adage, "See something, say something."
Remember, October is Domestic Violence Awareness Month.  Will you be the one to step up and be the change you wish to see in your world?
With gratitude,
Indrani Goradia
Indrani's Light Foundation | Founder